A Guardian home is a permanent home for one of our breeding girls or boys. As ALL our dogs are family members it is necessary to have Guardian homes to allow us to expand our breeding program.
Guardian families get the "pick of the litter" while we retain the breeding rights for a specified period of time. After the breeding period is over, we will pay for spay or neuter and the dog will be the Guardian family's forever pet. We believe that all dogs deserve to be part of their own family and never housed outdoors. We believe that Guardian homes are the Future of Responsible breeding. Creating a partnership between the Guardian and the family. 
So how does it Work? 
There is a contract relationship entered into by both Guardian and Breeder. A deposit is place by the guardian that  an equal portion is refunded after each successful litter. This protects the breeder investment in the event the companion can not be bred. The other opportunity is for the Guardian to accept a puppy and after learning the intricacies of responsible breeding so that they may start their own breeding program if they wish with a new pup. 
Breeder will train basic obedience and provide pick of the litter pup to the guardian. Breeder pays all fees associated with breeding. including spay or neuter.
Guardian will continue with training of Guardian pup and following the passed CGC test at 13 months old. Guardian will provide ongoing socialization and routine veterinary care as well as a safe and loving environment for their companion for his/her entire life.
Companion/ guardian dog will come to stay with Breeder for boarding and/or grooming if necessary at no cost to the Guardian home. Dog is bred a maximum of 4 litters. Breeding will take place at H & H RCC. Dog will stay with Breeder from nesting period of pregnancy through the Weaning period. We are set up for this and have the experience. Many of our families take this opportunity to go on a vacation. They are also encouraged to be there during the whelping and rearing of puppies. If they wish to do so. 
Because of how we run our guardian program and travel involved we prefer our families to live within 2 or 3 hours of Canon City. 
As you can see this program is NOT for everyone and it is NOT a " get a free dog " program. If you think you are a potential Guardain home please submit an application so that we may begin the process ( background checks, home visits , reference checks etc)
Gwen : F1 Labradoodle
Gwen is 2 years old now! Gwen's parents are Rusty and Nelle Belle. She has completed her Canine Good Citizen. She is a sweet affectionate girl that loves to run and hike with her Guardian family. She has a gorgeous Fox Red color and a slight build at only 40lbs. She has a wavy low-shed coat. She passed her Pennhip in the 90th percentile. We are anticipating a potential litter of Medium/Mini F1b labradoodles with Carson in March 2018. We have started accepting deposits for a pup from Gwen and Carson . Gwen lives in a guardian home in Canon city.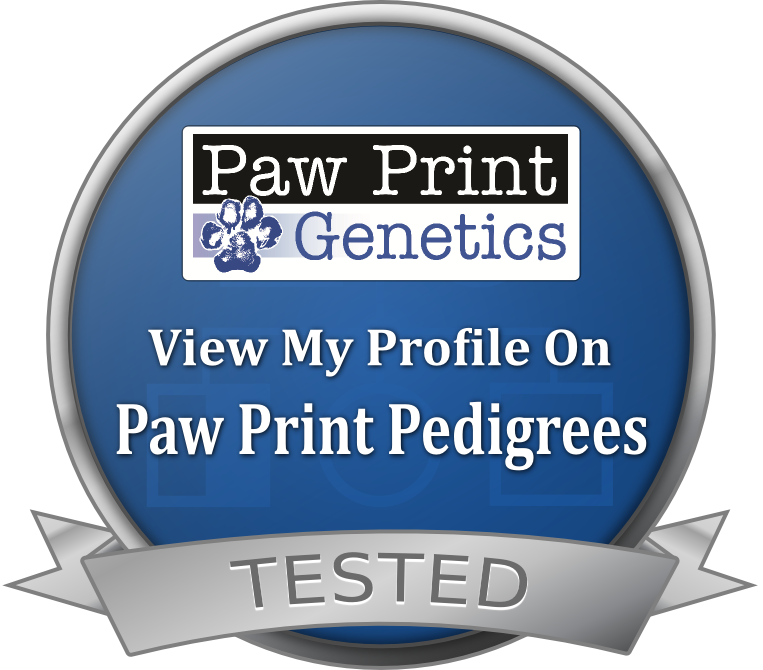 CAER- Normal
Pennhip- 90th Percentile
Pawprint Labradoodle- Pendin
Meet our newest Addition! Curly Sue!  we are accepting Guardian Applications. To learn more about our Guardian program and if you qualify please complete a puppy application. Suzy is doing well on her basic obedience. We will complete her basic training she will be available following her basic obedience and passing her health evaluations at 6 months.
She is a Standard Cockapoo bred by OZ cockapoos.
H & H Red Canon Tatums Tuesday
Call name : Cherry
She is an F1 Labradoodle that is part of our guardian home program. She is from Ruby and Rusty Reindeer games litter. She currently is loving life with her Guardian Family in Denver.
Cherry has completed her basic obedience class with us. Her guardian Family will continue on with her Training and plan to get her involved with a local therapy program group following her CGC test at a year old. I hear she is having grand adventures fishing and hiking and is loving life! 
MM Blazing Garnet Huit-erty
Call name : Teegan
Teegan is a Moyen sized Poodle that is part of our guardian home program. He is currently is loving life with his Guardian Family in Canon City. 
Teegan has passed his genetic screenings for his CAER Eyes, Pawprint , and Pennhip. 
We Plan to breed him with Gwen Summer 2018 for a litter of F1b Labradoodles.
He is working toward his CGC test . I hear he is having grand adventures hiking with his family.
The guardian home program is a forever home for the pups we select to be our potential breeders.The pups come to stay with us during their 4 litters and then return to their guardians of charge. We also  offer occassional Grooming services to our Guardians .
As part of the Guardian Home Contract we ask our Guardian families to give their dog a job. Whether therapy, dock diving,scent work,  AKC or UKC show or 4H .  we ask for an investment of time. Most do this already.
 This is NOT a " get a free dog program". It is an investment of Heart and Time on the part of the handler/guardian. Being part of our breeding program means we retain breeding rights during the period of our contract. It is not to be entered into lightly as it is an arrangement that is not for everyone.
We believe the guardian home is future of breeding quality companions in a safe and happy family life. Encouraging the relationship between responsible pet ownership and reputable breeding practices of purposfully bred dogs.
 If interested in learning more please complete a puppy application and send us an email with your questions. 
Coming soon!
Red Medium labradoodle F1b labradoodle guardian needed.
 
 
If interested in showing either pup in co-ownership guardian positions please indicate on your completed  application . 
Local 4H/AKC Junior showmanship home given preference!